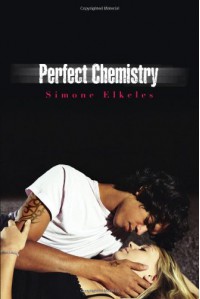 Brittany Ellis is perfect. Alex Fuentes is a bad boy.
Everything is not what it seems in this love story.
How does Simone Elkeles make a classic plot not cliched? By having thinking characters. Finally, a romantic story where people think before they act and don't just go with their emotions.
Every decision Brittany and Alex make is thought out, it may not be all good choices, but at least they know the consequences.
I LOVED this book! I didn't expect it to be so amazing despite never reading a bad review as I'm usually disappointed with hyped books.
I beg of you Hollywood: leave this book alone. Don't touch it.
P.S. I'm in love with the book trailer and can't get the song out of my head.